Banbury's Leading Suppliers Of Topsoil
This page is about our topsoil service. We distribute topsoil through Banbury and the greater Oxfordshire region. Many customers are curious about topsoil and enquire about its benefits. Let's explore this in more detail.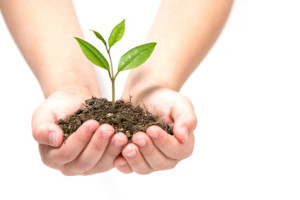 Screened & Certified Topsoil In Oxfordshire
Topsoil is the foundation of a healthy lawn and often accompanies our turf contracts. Topsoil, combined with adequate hydration, provides essential nutrients for freshly laid turf. For your lawn to become established you'll require a layer of upwards of 2 inches.
Not all suppliers take care in sourcing their soil. Our soil is rich in nutrients including phosphorous, potassium and magnesium to allow your lawns and flora to grow. We source the regions finest topsoil, screened and ready to be delivered to your doorstep. Reach our to our landscaping team with your inquiries. 
For further information on our topsoil service call
07513178291
Let Us Answer Your Questions
Below are just a handful of questions you, the public, ask of us. We hope the following answers help:
How do I calculate how many tonnes I'll need?
Generally 1 tonne is adequate to cover 15m2 at a depth of 2 inches. On occasion we can visit and calculate the load needed. 
Do you deliver soil in bulk bags?
We supply soil both loose and in bulk bags depending on the vehicles we have available in our fleet. 
We have limited access to our garden. Can you still deliver?
Oxfordshire is home to many narrow and winding country roads that are difficult for HGV's to negotiate. We often use a reach truck to lift loads over walls. We can also drop the soil in a designated area or supply the soil 1 wheelbarrow at a time for an additional fee. 
What are your prices?
Our prices range from £45-£65 per tonne. Prices may vary based on demand, your location and our schedule. Please contact Banbury-Turf.co.uk/ with your inquiry today.